Main >>
Applications

>>
Sample problems
>>
Rogowski electrodes
Rogowski electrodes
Rogowski electrodes have specially designed smooth shape to minimize the electric field on their ends.
Problem Type:
Axisymmetric problem of electrostatics.
Geometry:
Given:
Relative permittivity of air ε = 1;
U+ = 1 kV
U- = -1 kV
Distance between electrodes d = 0.01 m.
Problem:

Determine the electric field distribution along the electrode surface.
Results:
Electric field stress distribution around Rogowski electrodes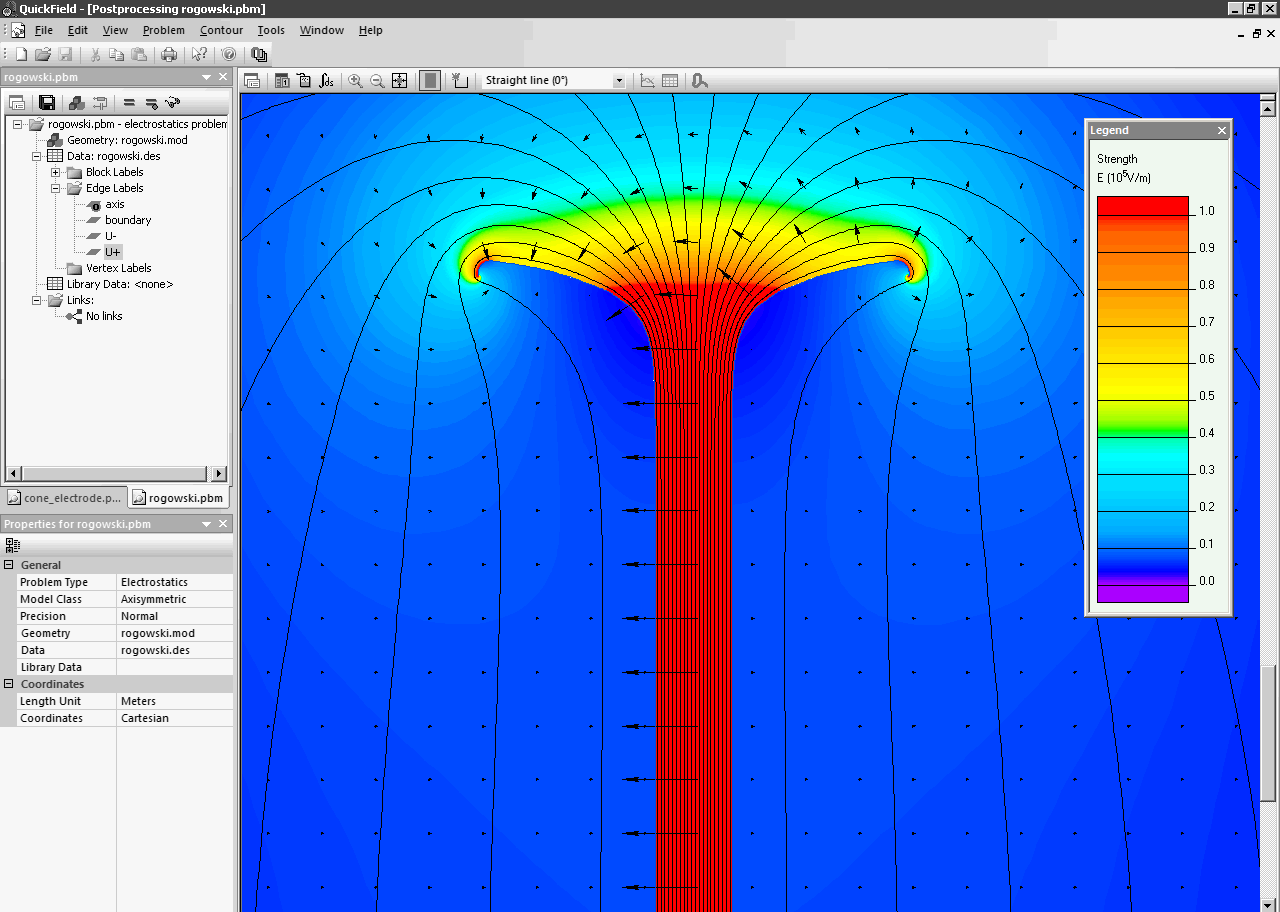 Electric field stress distribution along electrode surface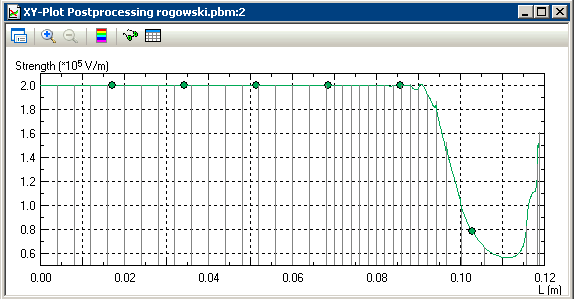 View simulation report in PDF.
Download simulation files (files may be viewed using any QuickField Edition).