Main >> Applications >> Sample problems >> Cylindrical needle to plane
Cylindrical needle to plane electric field
Problem Type:
Axisymmetric problem of electrostatics.
Geometry:

Distance from needle tip to plane surface - 5 mm.
Given:
Relative permittivity of air ε = 1;
Needle potential U = 10 kV
Plate potential 0 V
Task:
Determine the electric field strength distribution as a function of needle diameter d.
Solution:
Parametric analysis is automated with LabelMover tool.
Results:
Electric potential distribution around the needle, d=2 mm.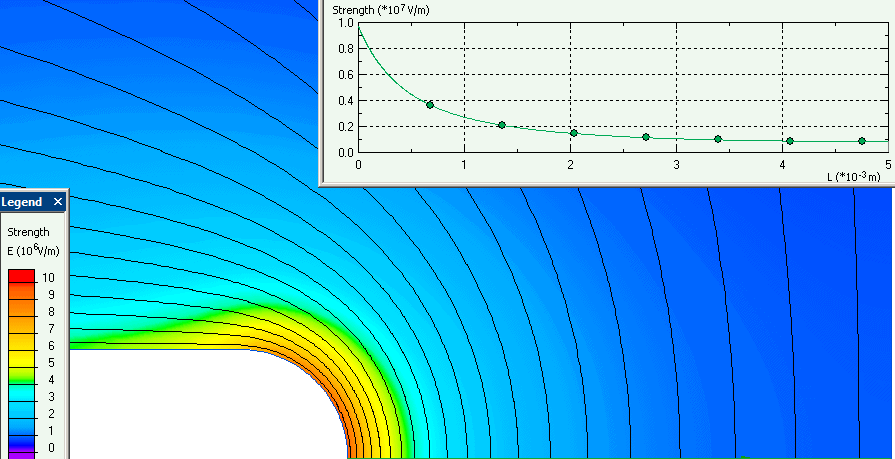 Needle diameter d, mm.

2

6

10

22

Electric stress
at the needle tip, kV/mm.

9.7

4.6

3.5

2.6
Video:

Download simulation files (files may be viewed using any QuickField Edition).