Main >> Applications >> Sample problems >> Safety fuse
Safety fuse
This is an example of the safety fuse simulation, performed with QuickField software.
Problem Type:
Plane-parallel problem of heat transfer.
Geometry:

Given:
Conductor diameter: 2 mm;
Conductor melting point T = 1050 °C;
Nominal current I = 15 A.
Task:
Determine the operating time at short-circuit current of 40 A.
Result:
Fuse temperature vs. time: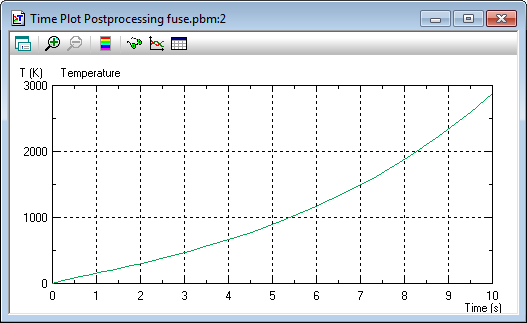 Fuse will terminate the current in 5.5 sec.
Video:

Download simulation files (files may be viewed using any QuickField Edition).